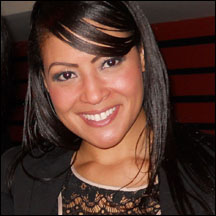 Ivy Grey (New York, NY)
Executive Director & Founder
Ivy loves to dance and organize. What better way to combine the two than to throw the Fusion Exchange, which she founded in 2008. Ivy has been dancing since 1997 and event planning since 1998. She has trained in standard and Latin ballroom, lindy hop, hip-hop, West African, Iranian, and South Indian dance. Ivy draws from all of these influences in her dancing. She is enjoyed for her musicality and playfulness in dance yet she is more typically known for her attention to detail and sense of responsibility in business. In her free time, Ivy enjoys mentoring up-and-coming community leaders and professionals. Ivy also regularly advises dance-related non-profit organizations in legal, business, and financial matters. When she's not DJing or dancing, Ivy is a corporate bankruptcy attorney.
---
Cameron Linder (Huntington Beach, CA)
Managing Director [video]
Cameron has been dancing since he was 13 years old and has trained to varying degrees in waltz, swing, blues, Argentine tango, and hip hop. When he's not dancing (which unfortunately is too often!), he's a Captain in the Air Force who manages multi-million dollar defense weapon systems development projects. He's involved in a number of entrepreneurial ventures and one day will be his own full time boss.  He also started dating his fiance (who by DFX will be his wife!) at SFFX!
---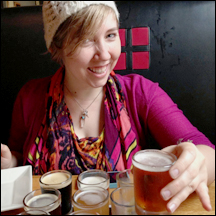 Lauren F Henry (San Francisco, CA)
Project Director, Instructor & Private Lesson Coordinator [video]
Lauren began performing at a very young age and spent most of her time rehearsing for musical theatre performances and show choir competitions. She was introduced to lindy hop her freshman year of college at SDSU and fell in love with social dancing! Her first Fusion Exchange was in San Diego (2010) and she joined the organizing team after Boston Fusion Exchange 2011. She is trained to varying degrees in blues, lindy hop, bal, jazz, modern, ballet, and hip hop. Lauren now enjoys a laid back life in San Francisco, enjoying craft beer, music, and travels with friends!
---
Carl Flores (San Diego, CA)
Music Coordinator
A DJ/vocalist/MC for celebrations since 1999, Carl evolved from dance addict—Lindy Hop, Bal, Blues, and Fusion (since 2010 @ SDFX)—into a DJ and venue utility player. While proudly serving as one of San Diego's most active Lindy Hop and Blues DJs, Carl has also enjoyed meeting dancers from all around while traveling to and supporting numerous dance events around the US, including of course the last three traveling Fusion Exchanges. When not dancing, Carl can be found at his house of worship or his local piano lounge singing a tune or two.
---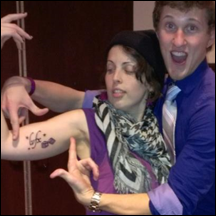 Lauren Randall-Myers (Seattle, WA)
Travel & Special Projects Manager [video]
Lauren's life has revolved around dancing since before it was cool. She started with modern and ballet performances, then moved on to circus, blues, and beyond. She wants to learn everything, so ask her to try something new! Her goal in every dance is to make her partner smile. When she's not busy being a dance geek she hones her google-fu, tries to grow plants, rides her bike, goes on adventures, reads books, glues things to other things, feeds large numbers of people, obsessively proofreads emails, organizes things, listens to music, finds new ways to be awesome, wonders why she doesn't spend more time upside down, chases small children, and works to make the life she's living the life she wants to have lived when it's over. She loves traveling enough that going anywhere is going home.
---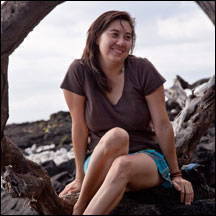 Shaaroni Leionaonapoina'ole Wong (Honolulu, HI)
Events and Activities Manager
Shaaroni started dancing hula when she was two and has been swaying to the music ever since. In the 90s she picked up east coast swing, which she sadly gave up upon learning just how cold Boston winters were and just how numb your legs could get while waiting an hour for a bus in the snow. In 2009 she found swing again and has fallen back in love with the music and the dance. After being introduced to Blues in a little jazz joint in Honolulu, she became a bonafide dancing fool. When not wearing her dancing shoes, Shaaroni is a 7th grade teacher in Honolulu, reveling in the daily oddities of middle school life, and a human rights activist focusing on human trafficking. She is an avid traveler, writer, and climber of silks and is currently training to be a crewmember on the Polynesian voyaging canoe, Hokule'a.
---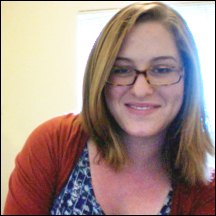 Sacha Baniel-Stark (New York, NY)
On-Site Staff Manager
Sacha has been dancing, in one form or another, for nearly 20 years. She trained in classical ballet and contemporary dance through her childhood and college years. She got dragged to a swing class in 2006, and discovered blues in 2009. Now she primarily dances blues, swing, and lindy (and, of course, fusion). Sacha served as the Strategic Director and Treasurer of the Portland Blues & Jazz Dance Society before moving to New York. She has taught blues and DJed in Portland, Eugene, San Francisco, and New York City. Sacha is a law student and graduate student at New York University, pursuing a JD and MA in philosophy. When she's not dancing or sitting in class wishing she were dancing, she's riding her bike, napping in strange places, baking gluten-free cupcakes, pointing and squealing at every dog she passes on the sidewalk, or "doing her homework."
---
A Special Thanks to Our Web Designer, John Vigil (Albuquerque, NM)
John has been dancing like crazy since the early 90s. He enjoys dancing to all types of music, including hip-hop, R&B, all types of electronica, industrial, goth, EBM, 80s, and of course Blues, swing, and Latin. His passion for Blues dancing has led him to attend a ton of Blues workshops the past couple of years. Because of the diverse music he has listened to, he's been able to utilize a wide range of influences for his dancing. In addition to being webmaster for the past two Atomic Blues Fusion events, he also teaches Blues locally, Djs locally and nationally (past two Fusion Exchanges), and helps out with the local Blues scene. When he's not doing things related to dance, he's probably sleeping and working (he runs his own Mac & PC computer consulting business).